Music lovers are embracing vinyl's vintage experience more and more, and vinyl is expected to keep growing in popularity. If you have a family member, friend, or colleague who is a vinyl enthusiast, then a valuable gift for record collectors is the only thing you can do to cherish them.
Are there any ways to find the perfect gift for record collectors? The gift you select must be both interesting and valuable. No worries; we've got you covered here since we know what we need as turntablists.
Intriguing Gifts for Record Collectors 
Below, you will find a list of the most impressive and mesmerizing gifts that we have compiled that are practical and valuable and will undoubtedly win their hearts.
Vinyl Record Frame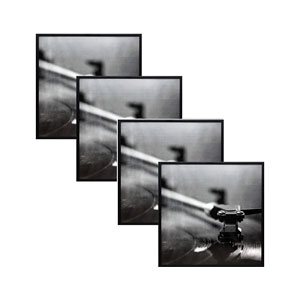 If we talk about vinyl lovers, then it is evident that they must preserve their vinyl memories in the form of the old covers of their favorite albums. Using frames for your LP records helps you increase your decor. A turntablist can display its record collections in frames mounted on the wall and more.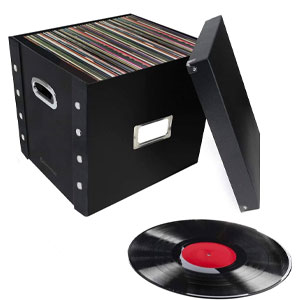 Record Storage Box 
Record boxes make great gifts for record collectors. A sturdy box helps a vinyl collector keep its dearest records in one safe place. It helps in organizing them with style for a long time.
Vinyl Record Storage Dividers A-Z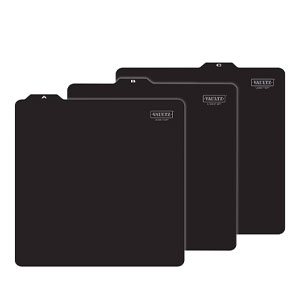 A record collector always wants to keep its records safe and sound. They always look for a well-organized mechanism, and A-Z's vinyl records guides/ dividers help them adequately arrange them. The guide makes it easy to place and remove records. 
Vinyl LP Audiophile Gift T-Shirt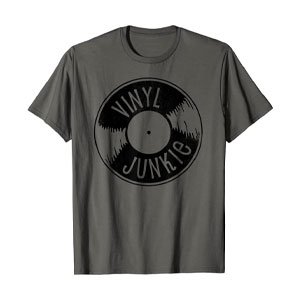 One of the most mesmerizing and exotic personalized vinyl gifts for vinyl lovers. You can simply get a customized one with their favorite album cover or a picture with records. There are many options available to you.
Vinyl Cleaning Kit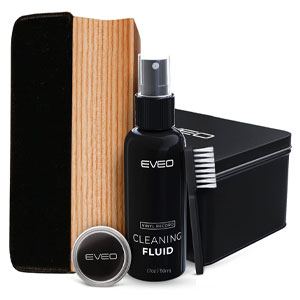 A record collector can not get much happier than seeing a cleaning kit as a gift. The cleaning kit involves an anti-static brush, cleaning fluid, and gel that helps you maintain your LP records that increase records life.
Digital Turntable Stylus Force Scale Gauge
Stylus adjustment is a tiresome task for even pros. So, a gauge provides a helping hand and makes a process breeze. It amplifies the listening experience by providing accuracy and precision. So, choosing a Scale Gauge as a gift is a wise move.
Vinyl Record Storage Rack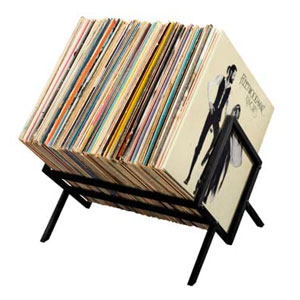 A storage rack and holder for LPs is another perfect addition that helps the organization. An elegant-looking rack that keeps records in one place and a decent display will intrigue the collectors. It's a beautiful gift for your friends and family.
Vinyl Record Placemats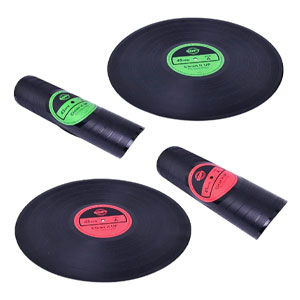 Everything in the life of a vinyl lover is connected to records and turntables in the end. So, a placemat will be an excellent addition to filling their space with their favorite things. It helps to place different things on it, whether coffee cup or bowl. The no-slip function helps you maintain balance while moving.
Pro Ject Debut Carbon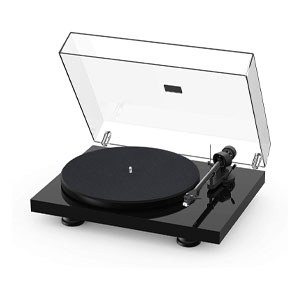 If you are looking for a record player gift for boyfriend, friend, or any family member, then Pro Ject Debut Carbon is one of the best things you can gift to a record collector. It is a 3-speed turntable with carbon tonearm that provides the most satisfying music experience. In addition, you can also add a collection of best records to give as gifts.
Summing Up
For record enthusiasts, there is a plethora of vinyl gifts and more. You may look for Vinyl clocks, record sleeves, Vinyl mugs, etc. You just need to choose gifts for record collectors that will be useful enough for them daily.